Jobs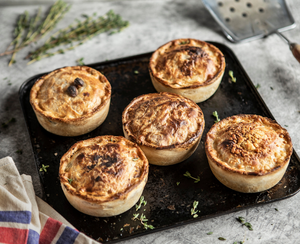 Demand Planner
Bristol
Salary: £37,000 + 15% Bonus/year
About the role
We are hiring for an exciting new role to the business based out of our head office in Stokes Croft, Central Bristol. Reporting into the Supply Chain Manager you will work closely with the Sales, Finance, Retail and Marketing teams to deliver a robust full horizon demand forecast. You will also act as a Key-User on our demand planning suite and the driving force behind our S&OP process.
Responsibilities
Generation and ownership of demand forecast – using both historical data, seasonal trends, and sales intelligence – to deliver an accurate, assumption-based plan
Maintain high quality of historical and master data to drive an accurate and reliable statistical forecast model for long-term horizon financial reporting
Delivering to the supply chain team a highly detailed short-term horizon forecast for production scheduling
Preparation of fact-based analysis of forecast performance and month on month changes, for weekly and monthly reviews
Key-User for the demand forecasting system, working with the developers when required on continuous improvements
Work collaboratively with Sales and Retail colleagues, as per the S&OP process, to align the company on a single sales forecast
Utilise your analysis of trends, sales cycles, and market analysis to provide key demand input into the new product development, sign off and launch process
Liaise with our largest customers to drive a collaborative forecasting approach to smooth out unnecessary demand fluctuations
Provide cover and assistance for other Supply Chain roles and projects.
Regular trips to our bakery in Brentry, North Bristol where the supply chain and operational teams are based.
About you
You will have a firm understanding of the S&OP process and a demonstrable track record of Demand Planning
You will be comfortable with managing various internal and external stakeholders across multiple business functions
With excellent analytical and reasoning abilities you will be numbers driven with a passion for data analytics and pulling signal from the noise using a facts-based approach
You are capable of clearly and transparently communicating the outcomes of your analysis to various non-analytical stakeholders
With wider end to end Supply Chain experience you will understand the impact that demand signalling has on wider business operations
Excellent Pieminister values (Pioneering, Indulgent & Ethical)
We do not expect candidates to meet all of the above requirements, if you feel that you meet some of these and are interested in the role, please apply.
About our pay and benefits
We offer a comprehensive package which, like our pies, aims to cater to all. From a competitive bonus scheme to free lunch, alongside support with training, coaching and a skills-based progression plan, there's something for everyone here.
Salary £37,000
Quarterly Performance Bonus
Annual Business Performance Bonus
29 days holiday, including bank holidays (pro rata), plus 1 day extra per year you work with us (up to 4 years)
1 paid volunteering day a year
All the pies you could eat at cost price
One-to-one online coaching with More Happi
Up to £500 worth of pie and mash for the wedding of your dreams
Cycle to work scheme
Refer a friend bonus scheme
Staff discount meals in our restaurants and lunch on us every week (Pie day Friday!)
Continuous training and development to grow within the world of pie
Option for flexible and remote working at managers discretion
About Pieminister
From a small pie kitchen, café and festival stall in 2004, Pieminister has grown into the UK's No 1 premium hot pie brand.  An independent family business with its foundations firmly rooted in sustainability, Pieminister is well on its way to becoming a B-Corp and aims to be carbon neutral by 2025: just one of the commitments laid out in the company's Pies.Planet.People goals.
With a growing number of Pie & Mash restaurants opening across the UK and 100s of retailers and pubs stocking their award-winning products, Pieminister has gained a reputation as the go-to pie for those in the know.
The company is led by its original founders, brothers-in-law Jon and Tris. Their Pie Crew is a strong team of enthusiastic, entrepreneurial people who work hard and have fun. Everyone is included, respected and is committed to drive positive change together, one pie at a time!
As part of our Pies Planet People goals, we are committed to promoting a diverse workforce and inclusive culture, where everyone feels valued and has their voice heard. As an equal opportunities employer we want our workplace to be somewhere everyone knows they are truly welcome.
Head here to apply: https://harri.com/Pieminister-Factory/job/1504762-demand-planner