Jobs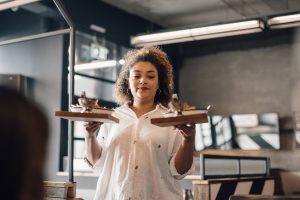 General Manager Leeds
General Manager
Leeds
As a manager at Pieminister, you will have outstanding organisational standards with the ability to effectively communicate with all staff front and back of house. Your leadership and enthusiasm for working within this restaurant will ultimately lead to your success within our business. This is an opportunity to develop, engage, and motivate a passionate team of staff and your desire for an amazing business. This is a key position within Pieminister's strategy of rolling out our new restaurant concept nationwide and will give you the chance to showcase your talent for exceptional service and whilst working closely with HQ to ensure you hold to brand standard.
Our ideal person will have the desire and motivation to engage their team in delivering the exceptional service that is associated with all Pieminister restaurants and retail shops. You will oversee both front and back of house operations whilst working closely with the operations manager to develop this new concept within the ideals of the business.
Things you will need to do:
• Drive the entire team to deliver amazing customer service.
• Manage the relationships and place orders with our nominated suppliers.
• Train and mentor all staff and monitor their performance, supported by Pieminister manuals and training plans.
• Carry out regular stock takes, audits and checks to ensure that all areas of the businesses are efficiently run and well maintained.
• Take responsibility for, and monitor all Food Safety and Health and Safety documentation, ensuring that the business stays compliant at all times.
• With the support of the Area Manager and Finance team to plan sales forecasts, staff costs, and cost of sales targets, to achieve set margins. Reporting weekly to HQ.
• Work closely with the Kitchen Manager to ensure the kitchen is run efficiently and that their business targets are being met.
The person we are looking for will:
• Have at least 2 years' management experience, in a fast casual dining environment.
• Have a full driving license.
• Hold a personal Alcohol License.
• Have the ambition to grow and develop with us and become an integral part of the company.
The package:
• A competitive salary.
• 28 days paid holiday.
• Bonus of up to 15%.
• Pension options.
• Child care vouchers.
• Staff discount on bulk buys and meals.
• Chance to get involved with all of our charitable activity.
• Invite to the annual pie awards, parties and picnic.
• Pie Day Friday, lunch on us every week.
• Continuous training and support, giving you the opportunity to grow within the world of pie.
• And… a Pieminister tea towel, the Holy Pie-ble, and box of 12 pies when you start… ta-darrr.
Job Type: Full-time
Salary: £28,000.00 /year
If you think this is for you and want to join us on our incredible journey then please apply here.