Jobs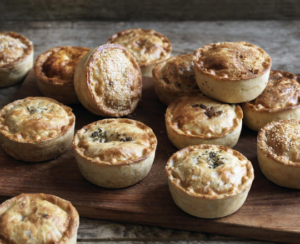 Manufacturing Process Engineer
Bristol
Salary: £33,000
About the role
The main function of this role is to ensure efficient manufacturing across the factory by leading the industrialisation of new products as well as driving continuous improvement. 
Therefore, this role will be central in coordinating with other departments (that includes operations, NPD, technical, procurement, project manager and finance) suppliers and contractors. 
Responsibilities and skills:  
Work with key stakeholders across the business focussing on identifying and implementing improvements around products, people & processes

 

Ensuring that all projects are consistently delivered in line with each critical path and the NPD gated process.

 

Work with key stakeholders across the business to carry across new products. This means but not exclusively:

 
Working in collaboration with the Engineering manager to source and commission new manufacturing equipment to either improve manufacturing efficiency of replicate bench level concept. 

 

Working with the manufacturing operations team on factory trials, to ensure correct translation of kitchen concept to factory production.  

 

Making sure all incoming ingredients and supplies for trials are delivered on time and according to agreed quality specifications. Sign-off required from technical.

 

Supporting initial production runs and being available to trouble shoot and provide expert advice if necessary.

 
Accurately completing all project-related administration and documentation, in particular you will be wholly responsible for:

 
Writing New & maintaining manufacturing Standard work instructions. 

 

Maintaining all relevant Process documentation required to meet BRC certification.

 

Delivering EPD- Modifying existing recipes to the given requirements eg. Consumer demands, upgrading, cost reductions. 

 
About you
 The ideal candidate will be experienced in food process development and continuous improvement with a good knowledge of food production equipment. 
Skills and Attributes  
Competent at handling multiple priorities and projects concurrently.  

 
Confident, as you are expected to work on your own and use your own initiative. 

 

Extremely well-organised and calm under pressure, with the ability to maintain focus when working to make sure that everything is done in a very accurate and timely manner. 

 

A strong communicator with excellent written skills and strong computer skills  – good with numbers, margin calculations and can spot opportunities.

 

Collaborative and enjoyable to work with. 

 
Our Offer
We offer a fast-paced, fun and professional working environment which has recently been recognised as one of the 1,000 businesses to inspire Britain, won 'Great Taste' awards for all our pies and have been hailed by the press as the savior of the British pie!   
Other benefits on offer…
The Package 
Salary: £33,000 per year

 

 

Quarterly bonus, paying up to 10% of your salary annually

 

Plan for the future with company pension contributions 

 

21 days holiday (excluding bank holidays), plus 1 day extra per year you work with us (up to 4 years)

 
Holiday buy back scheme

 

Merit based pay progression 

 

Flexible working hours & working from home policy. 

 

1 paid volunteering day a year 

 

All the pies you could eat at cost price

 
One-to-one online coaching with More Happi

 

Up to £500 worth of pie and mash for the wedding of your dreams

 

Cycle to work scheme 

 

Sabbatical options 

 

Staff discount meals in our restaurants and lunch on us every week (Pie day Friday!)

 
Continuous training and development to grow within the world of pie 

 

And… a Pieminister tea towel, free Pie Feast vouchers to try out the restaurant menu and a box of 12 of our award-winning pies when you start!

 
To apply send your CV or cover letter or both to recruitment@pieminister.co.uk with the reference: Manufacturing Process Engineer
About us 
 From a small pie kitchen, café and festival stall in 2004, Pieminister has grown into the UK's No 1 premium hot pie brand.  An independent family business with its foundations firmly rooted in sustainability, Pieminister is well on its way to becoming a B-Corp and aims to be carbon neutral by 2025: just one of the commitments laid out in the company's Pies.Planet.People goals.  
With a growing number of Pie & Mash restaurants opening across the UK and 100s of retailers and pubs stocking their award winning products, Pieminister has gained a reputation as the go-to pie for those in the know.  
Like many businesses, the pandemic has presented some significant challenges for Pieminister to overcome. However, tireless efforts on COVID-security and re-shaping the business to thrive in the future means that the company is financially fit and ready to leap towards significant growth once more.   
The company is led by its original founders, brothers-in-law Jon and Tris. Their Pie Crew is a strong team of enthusiastic, entrepreneurial people who work hard and have fun. Everyone is included, respected and is committed to drive positive change together, one pie at a time!  
As part of our Pies Planet People goals, we are committed to promoting a diverse workforce and inclusive culture, where everyone feels valued and has their voice heard. As an equal opportunities employer we want our workplace to be somewhere everyone knows they are truly welcome.
To apply send your CV or cover letter or both to recruitment@pieminister.co.uk with the reference: Manufacturing Process Engineer