Jobs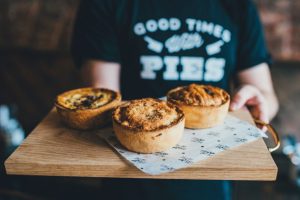 Supply Chain Manager
Bristol
Job description
We're on the hunt for a Supply Chain Manager that can manage a team to deliver the highest customer fulfillment, both externally and internally, whilst reducing costs, including waste.
You'll be directly responsible for:
4 Supply Chain staff
Stock holding of c.£200k
Distribution budget c.£800k
Smooth operation of our Supply planning and MRP systems
Key responsibilities
Forecasting, Planning and Scheduling
Responsibility for all supply chain planning processes, with focus on maintaining and improving performance areas including, but not limited to:
Plan Accuracy and stability
Cost control (finished goods, WIP, waste etc.)
Scheduling efficiencies
Internal and external communication
Managing external Customer supply chain relationships
Forecast collation and interrogation (internal and external)
Performance tracking and reporting
Rough-cut capacity planning & scenario planning
New Product launches and delists
A key element of the role will be to review current tools, reports, processes and systems with a view to improve and /or streamline.
Logistics
Responsibility for the day-to-day logistics with regards to customer supply. Through your team you should be focused on maintaining and improving service standards in areas including but not limited to:
Customer service levels – to all channels including Pieminister Restaurants, major multiple retailers, independent retailers and festivals/events
Internal service levels – material and information flows
Managing interface with 3rd party logistics providers
Cost control (stock movements, stock holding etc.)
Systems
Responsibility for operation, investment and continuous improvement of the company supply chain systems – including forecasting, planning and MRP tools.
Main point of contact for our external system contractors and developers.
Staff / Human Resources
Provide holiday and sickness cover within the Supply Chain team where required
Ensure that all personnel related issues are dealt with in line with company policy and best practice.
Key Projects
Lead successful implementation of all Supply Chain projects, including embedding of a new Demand and Supply planning system and business-wide S&OP process in 2020
Required qualities & skills
Personable and articulate
Natural problem solver, can-do attitude
Calm under pressure and can make decisions in a tight time frame
Experience with chilled, short shelf life supply chains (highly desirable)
Strong data analysis, reporting and communication skills
Strong people management skills and experience
Strong IT and Planning systems experience
Excellent Pieminister Values (Pioneering, Indulgent & Ethical)
Benefits
On-site parking
Casual dress
Company events & social hours
Discounted/free food
Bonus scheme
Work from home opportunities
To apply for the role, please send your CV and covering letter to corrie.prinsloo@pieminister.co.uk with the reference: Supply Chain Manager.