Please make your selection...
Craving the ultimate Pieminister restaurant experience? Now you can get it delivered to your door. Simply choose your favourite pies to complete your Mothership Kit.
The Kit contains all of the elements of our iconic Mothership to make yourself at home. Your favourite award-winning pies, piled high with mash, minty mushy peas, lashings of gravy, crispy onions, and grated cheddar cheese.
Order before Sunday at midnight for Thursday delivery.
Each kit will be delivered in a chilled box, with everything you need to make two Motherships at home:
2 x Pies of your choice
2 x Portions of mash
2 x Portions of minty mushy peas
Plenty of crispy onions & cheese to sprinkle on top
Enough gravy to cover the above (and then some)
Cooking and assembly instructions to turn the above into a true Pieminister experience
2 x Pieminister 5% beer (optional) 5% of this beer goes to good causes, find out more here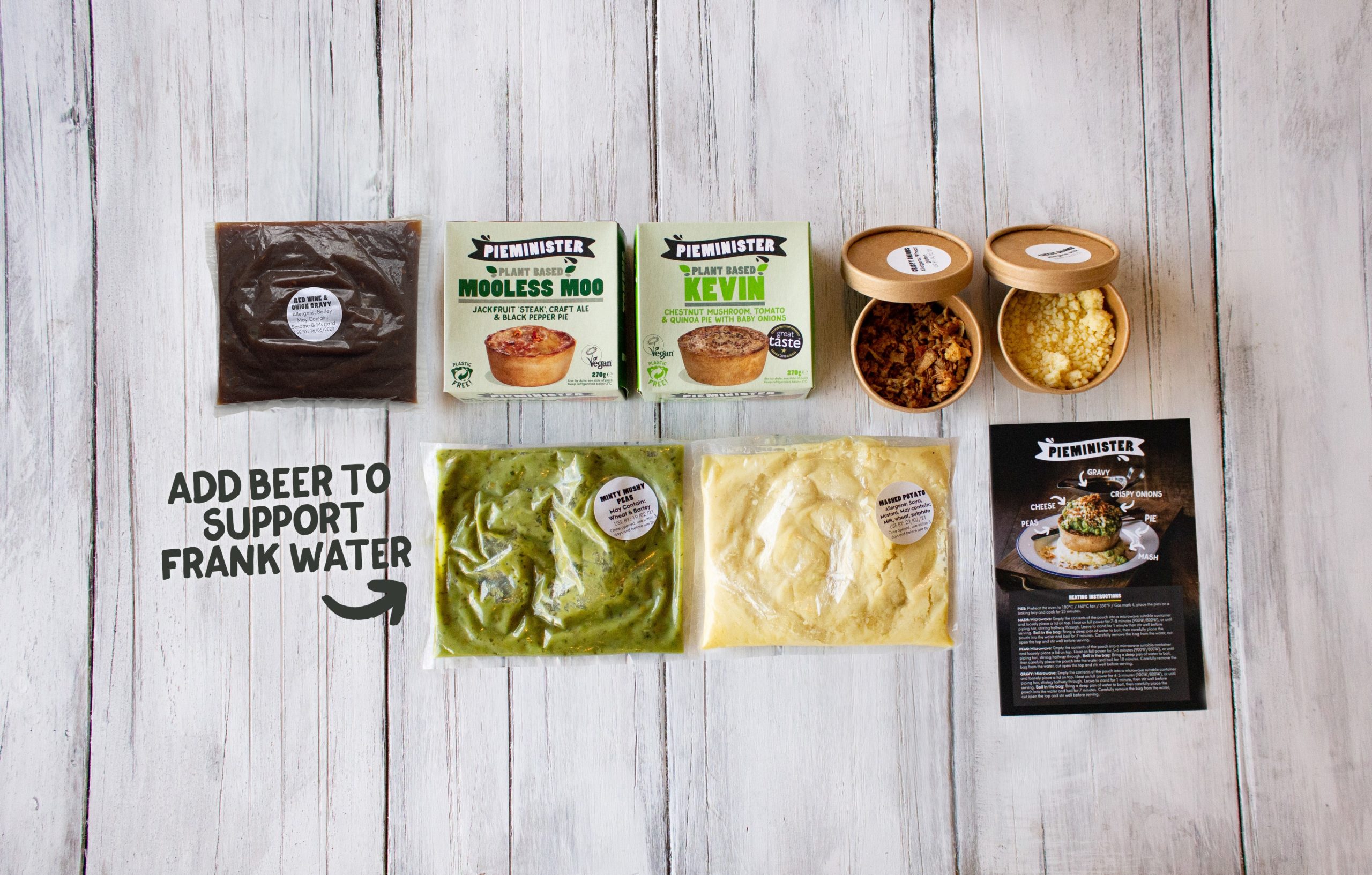 Extra Info about your Mothership Kit:
Your Motherships will have a shelf life of up to 7 days and will need to be kept refrigerated. Delivery is nationwide (excluding the Highlands and UK Islands). Order before Sunday at midnight and your Mothership Kit will arrive on Thursday (8am-5pm) in time for Pieday Friday. Our packers and drivers have the necessary measures in place to minimise contact, with stringent health and safety procedures to follow.
Unfortunately, we're currently unable to offer this as a gluten-free kit due to limited resources (but we are working on it!) in the meantime, get your gluten-free pie fix here.
vg – vegan v – vegetarian