Pieminister Weddings
A MASH MADE IN HEAVEN
Planning your big day? We'd love to bring the perfect pie and mash wedding feast to your table. From knees-ups to hoe-downs, barefoot picnics to ballroom banquets, we can take on as much or as little of your catering requirements as you like. You can choose anything from three-course table service to our festival-style buffet tent and pies in our eco boxes.
At Pieminister we've been doing pie and mash weddings since 2004 so we've got it down to a fine art. Katie and her team pride themselves on offering a bespoke service, whatever the budget, size and style of the wedding. Using years of wedding experience, combined with a friendly, down to earth approach, Katie and her team will be there every step of the way, keeping things simple and stress free so you can relax and have fun.
We've also recently launched a vegan wedding menu so you can eat plant-based perfection on your special day. Check out our vegan wedding menu or find out more.
GET IN TOUCH
To book your Pieminister pie and mash wedding or to find out more please contact the Weddings team on 0117 942 3300 or email weddings@pieminister.co.uk.
For an instant quote, drop us an email with the following information:
Where and when are you planning your big day?
How many guests are you planning to invite?
Which courses would you like to offer guests?
Whether you prefer buffet or table service?
And any further details on what you would like from your caterer.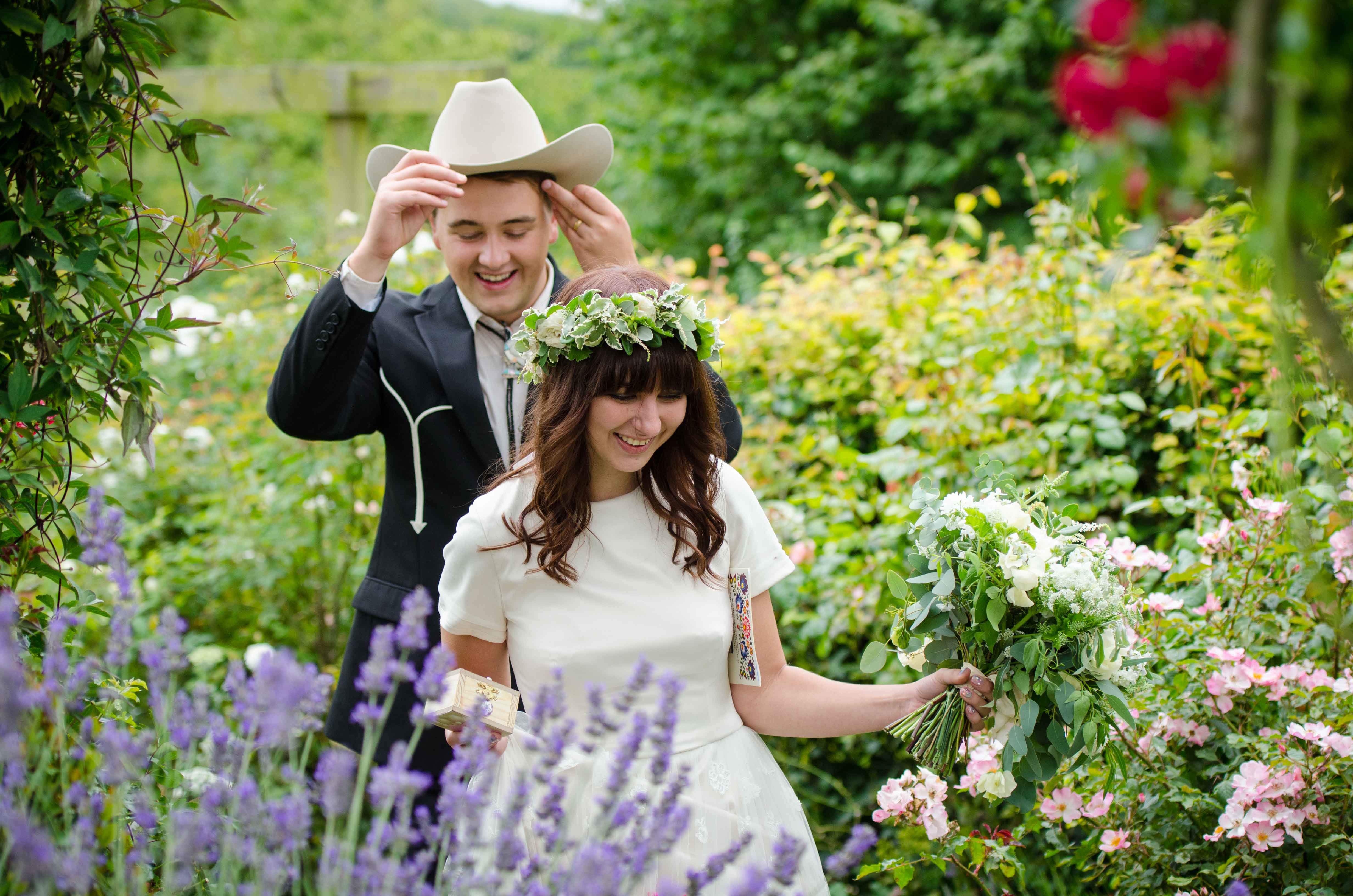 Sam & Emily
Number of guests: 150
"We expected delicious pies but you guys gave us so much more and we can't thank you enough!"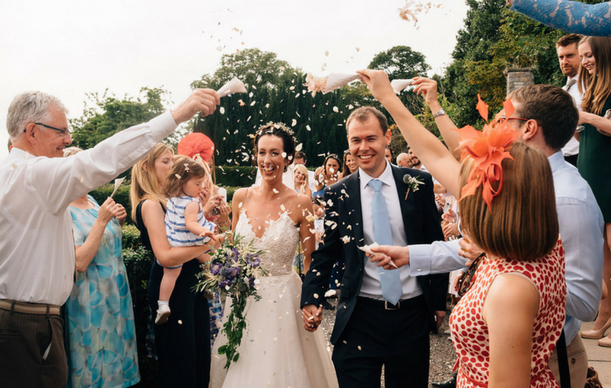 Julie & Rob
Number of guests: 103
"The best wedding food ever - can't beat pies, pints and prosecco for a west country wedding!"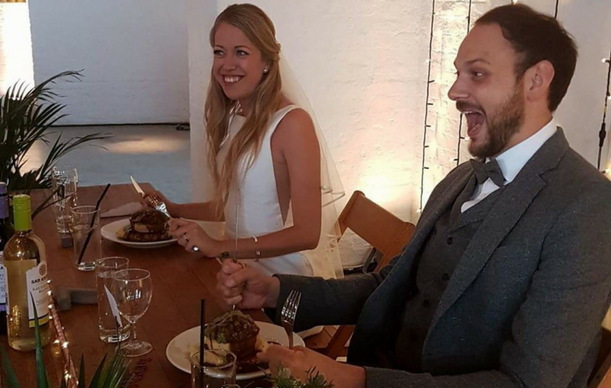 Mark & Lianne
Number of guests: 115
"The Best Caterer a Bride could ask for. "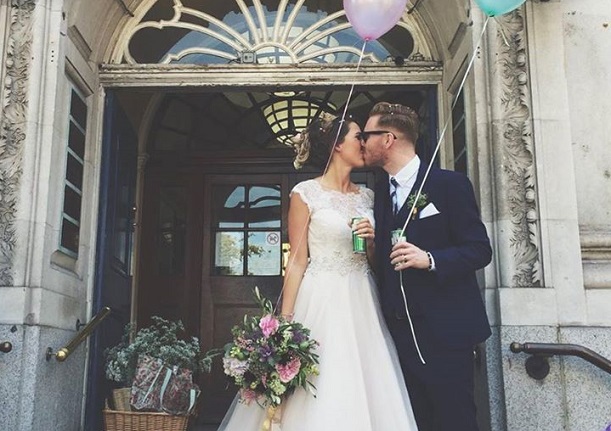 Hannah & Kyle
Number of guests: 78
"From the second our guests arrived they were wowed by the quality of the food and the level of service."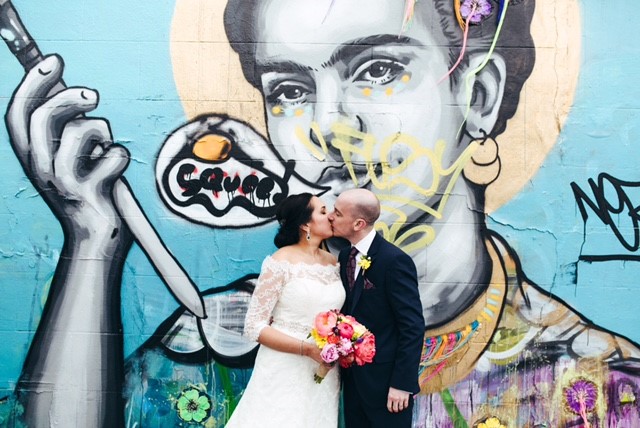 Nat & John
Number of guests: 81
"Ridiculously fantastic to work with from start to finish"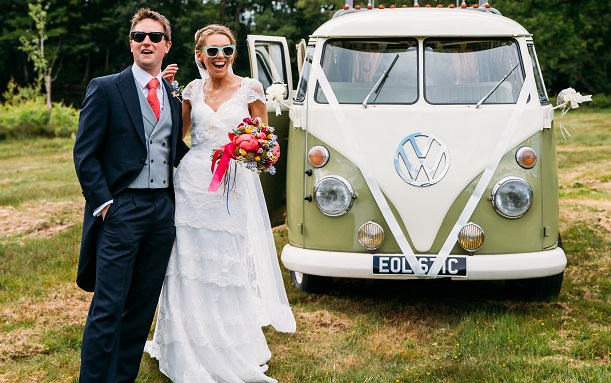 Andy & Rachel
Number of guests: 100
"You truly did make our dreams come true and simply made our wedding day perfect!"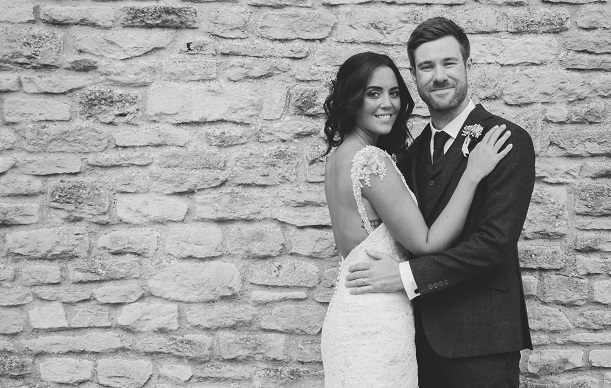 Tara & David
Number of guests: 100
"You were wonderful from start to finish. Pie fans forever!"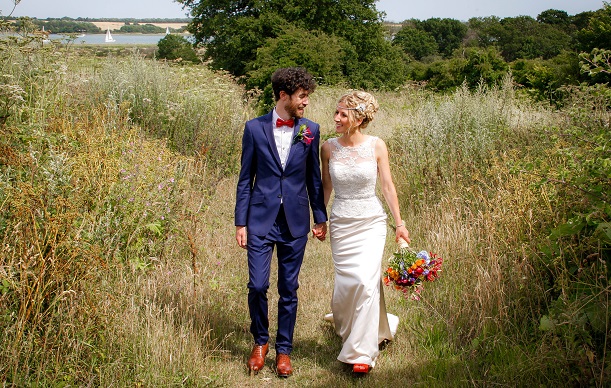 Shell & Matt
Number of guests: 100
"Everything ran so smoothly, we were completely free to enjoy our day."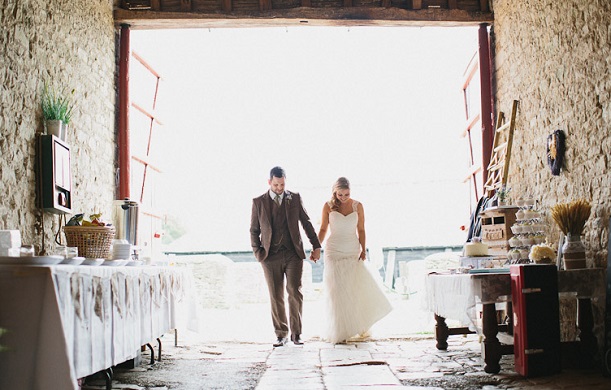 Matt & Molly
Number of guests: 170
"All the guests commented on how good the food and the service was."