view all blog posts
All I want fir Christmas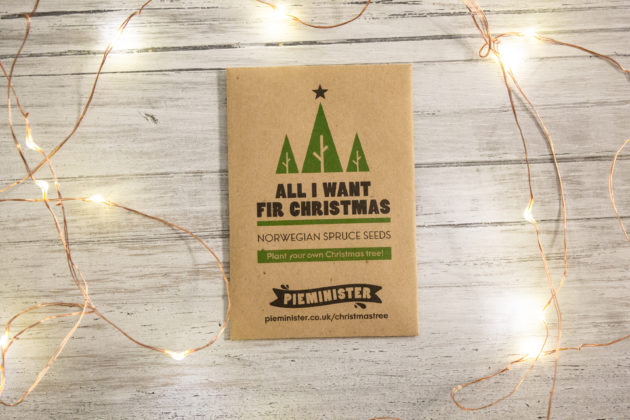 Eat a pie with us this festive season & you'll leave feeling warm and fuzzy (and very full, of course). But this won't be just down to the pie. With every meal in December, we're giving away seeds so that you can grow your very own Christmas tree.
Got 99 problems but a birch ain't one
Keep the feel-good times going right through the year by planting and caring for your new tree whilst also doing your bit for the planet.
Here are our tree-mendous tips for looking after your plant:
Fill a plant pot with compost, firm down and water well
Sow seeds on the surface and cover with a thin layer of compost
Cover the pot with a see through bag or mesh to keep the critters out & place in a sheltered spot outdoors
Check the compost now and then to make sure it hasn't dried out
The little trees will pop up when the weather warms up in spring
Grow the trees on, repotting into larger pots when needed
Trees can be planted out in the garden at about 30cm tall or kept in pots
Bring your tree in for Christmas each year – keep well watered and away from radiators and fires
Just call us the Tree Wise Men. 😉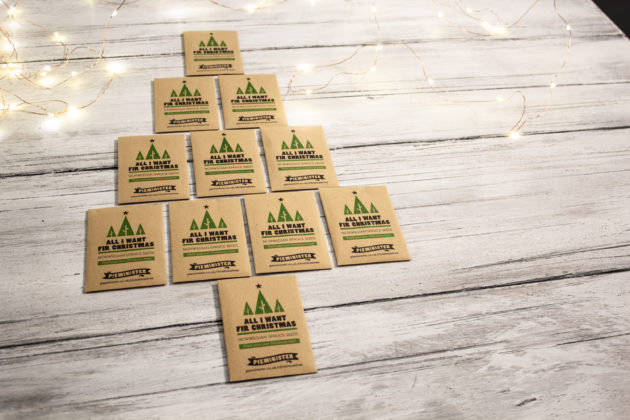 Name it & share it
All that's left to do is name your tree and share the progress throughout the year using the hashtag #plantminister.
Stuck for name ideas? Here's some to start you off… Spruce Willis, Spruce Springsteen, Keanu Leaves.
Happy planting, we're rooting for ya (ok, we'll stop with the tree puns now).
Trees aren't just for Christmas, they're for life. We're planning to plant many more in the next year, so watch this space.