view all blog posts
Pieminister Launches Classic Gravy
Pour on perfection with our new classic gravy
At Pieminister we think pouring hot gravy over a pie has to be one of life's greatest little pleasures. So, we're chuffed to introduce our brand new Pieminister Classic Gravy for you to enjoy at home.
You can pick up a carton of our Classic Gravy for £2.25 in Waitrose* chilled aisles or add a carton to your Ocado shop.
*Full list of Waitrose stores where you can buy our gravy.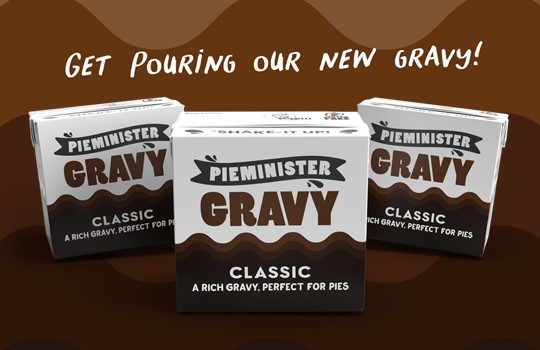 This box of pour-on perfection comes ready to heat and serve, making it the go-to choice for all your favourite comfort dishes. Its fantastic flavour and spot-on consistency come from 20 years of perfecting the recipe in our restaurants. It also happens to be plant-based and gluten free, meaning that everyone can get pouring this Autumn.
Not just for pies, our classic gravy is the perfect pairing for all your favourite comfort foods. From Sunday roasts to quick mid-week dinners, bangers and mash to cheesy chips. Or feeling adventurous? Why not push the (gravy) boat out and add it to casseroles, stews and cheesy pasta (don't knock it 'til you've tried it!)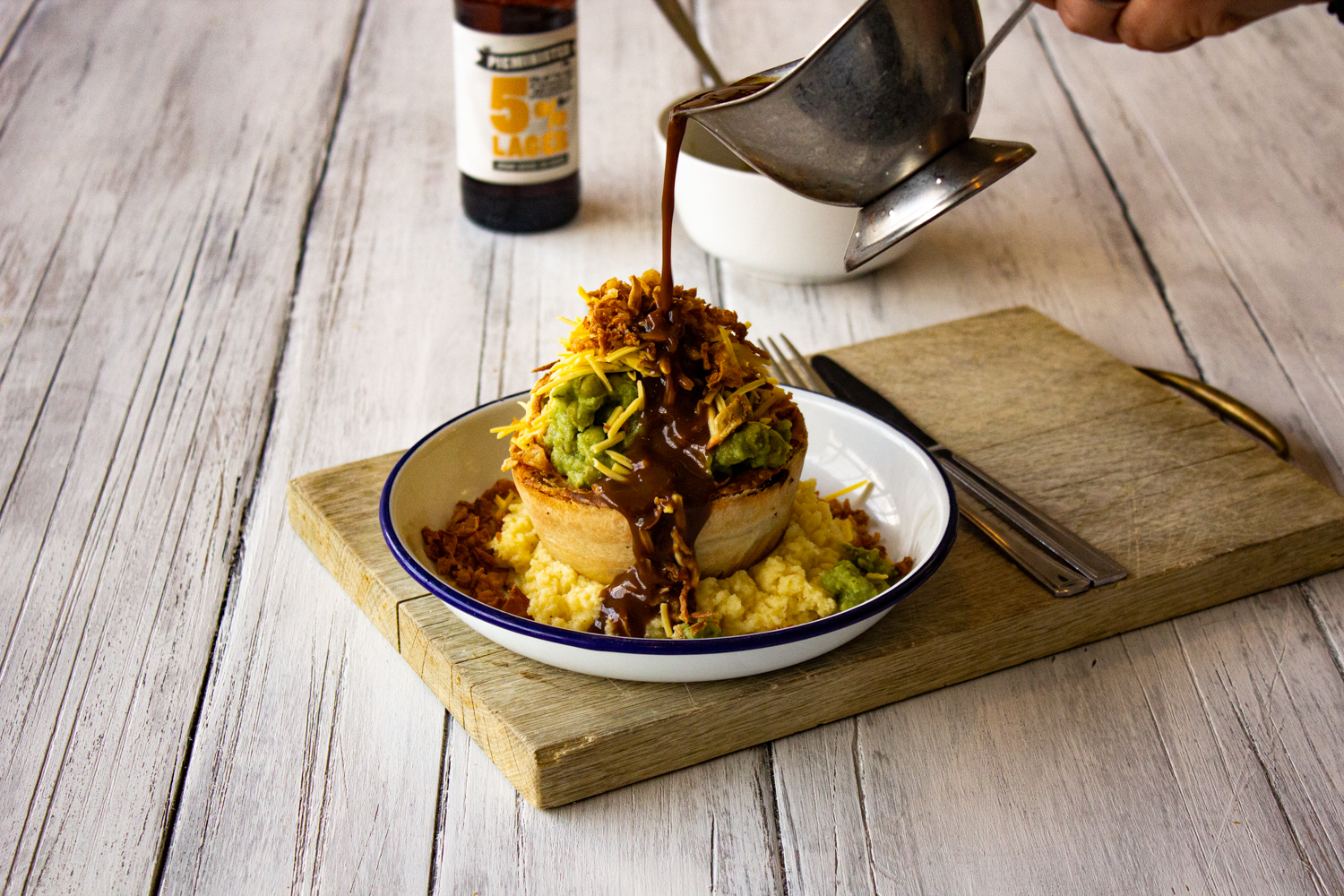 Bringing sustainability and convenience together, our Classic Gravy comes in easy-to-recycle 250ml cartons, making it all the more easier for you to recycle our packaging at home.