view all blog posts
Danny's Burgers x Pieminister present: The Victory Bap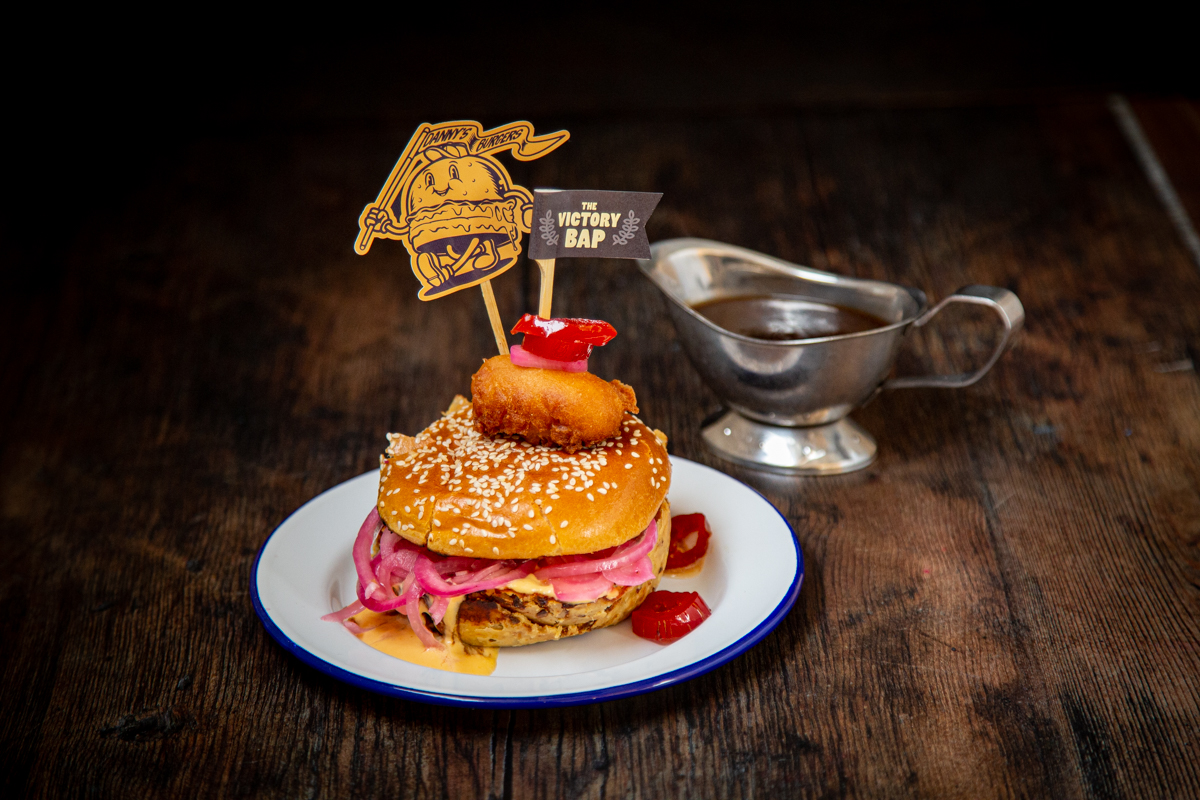 To those familiar with Bristol's burgeoning food scene, it'll come as no surprise that the city has produced the UK's champion pie and burger of 2022.  The Beef Chucky 2.0 from Danny's Burgers took the Best Burger title in the National Burger Awards just weeks after the British Pie Awards where Pieminister's gluten-free Mooless Moo Pie was crowned Champion 'Pie of Pies'. 
And for one night only, both Bristol champions will bring their winning recipes together as one almighty creation; the Victory Bap. Built from the bottom-up this Burger-Piebrid is a stack of two native-breed, 50-day dry aged beef patties plus braised, smoked chuck steak, American cheese, Pieminister signature gravy, beer cheese sauce, pickled red onions and candied jalapenos, topped with a brioche bun lid and free-range British corn dog. All of which will sit inside a crispy onion pastry case.  A plant-based version of the Victory Bap will also be available.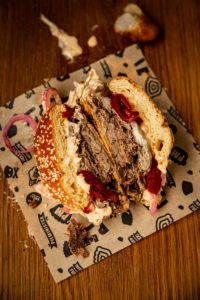 A chance to celebrate this food-based grand-slam for Bristol, Pieminister and Danny's Burgers will be making 150 Victory Baps, for one night only on Thursday 7 July. 
Available at Fierce & Noble, St Werburgh's from 6pm, £20 will get you one limited-edition Victory Bap with fries and a pint of Danny's Burgers beer, a session IPA brewed at Fierce & Noble. And the chance to bask in Bristol's glory and party with Danny's Burgers and the Pieminister crew.
Victory Baps will be served from 6pm on Thursday 7 July and once they're gone, they're gone, so arrive early to avoid disappointment.