view all blog posts
Mooove over Moo
This January we're celebrating all things plant-based, but we're going the extra mile in our Exeter restaurant…
EXETER IS PLANT-BASED FOR JANUARY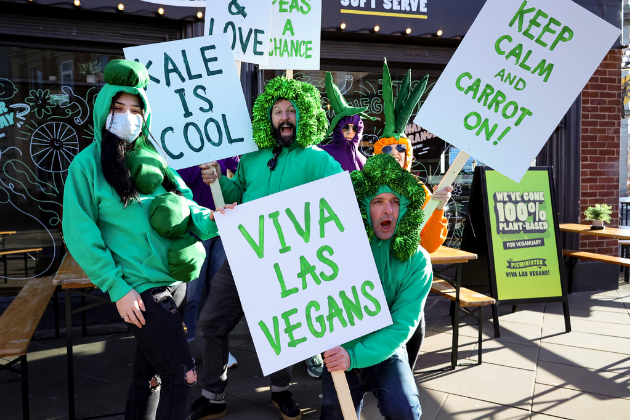 From 5th to 31st January 2022, our Exeter menu will be exclusively plant-based in an effort to encourage you lot to try vegan every now and again.
Why are we doing this?
We know that the food we eat impacts the world around us, in fact, food production counts for 25% of the world's carbon emissions with beef being a huge part of the problem.
We're striving to ensure that all of our beef is grass-fed as well as British and farm assured (grazing actually promotes good soil health and biodiversity) but at the same time, there's no denying that globally we need to reduce the amount of beef and dairy that we consume.
And as pie makers, we have a responsibility to do something to tread lighter on the planet, so we're growing our plant-based range and encouraging pie lovers to give it a go.
This is just one action within our sustainability goals, to help combat climate change and lead the way as a more sustainable food business.
Read more about our sustainability efforts here.
MOOOVE OVER MOO
Going to miss Moo? We've made our bestselling Moo pie into a plant-based version (and we reckon we've made our best plant-based pie yet!). Meat eaters, meet your match: Mooless Moo, a jackfruit 'steak', craft ale & black pepper pie.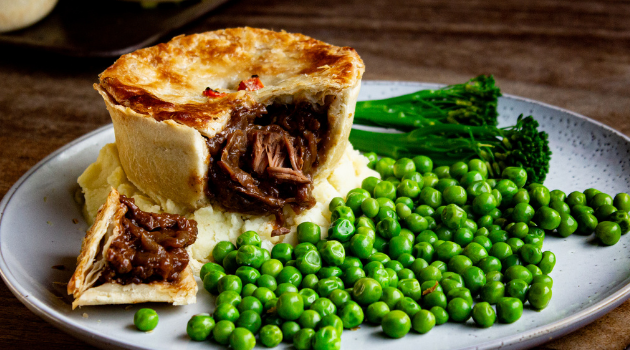 Gluten-free crew: you asked, we listened
We've spent years rolling, baking and taste testing pastry recipes without gluten OR butter to find one that lives up to the Pieminister name.
For the first time ever we've managed to create 'the impossible'; a pie that is both plant-based and gluten-free.
Introducing…
Gluten-free Mooless Moo!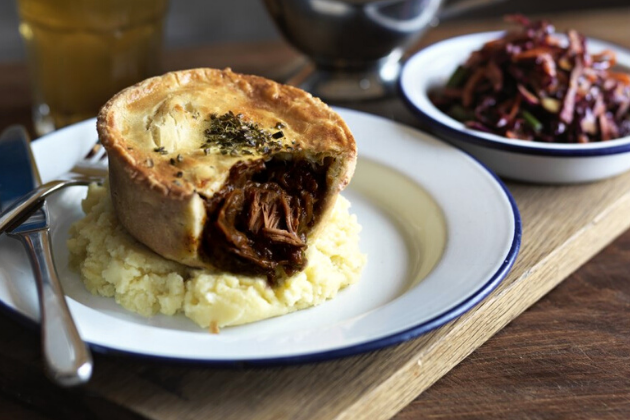 Our Kitchen Pie Ministers are literal magicians. This gem is a restaurant exclusive at the moment, so find your nearest Pieminister here for a slice of the action.
Plant-based pie-fection
Our legendary 'love it or hate it' pie Evergreen is also making a welcome return in our pie places for Veganuary. Packed with kale, spinach, and edamame, lightly cooked in ginger, garlic and lime, this pie bursts with flavour.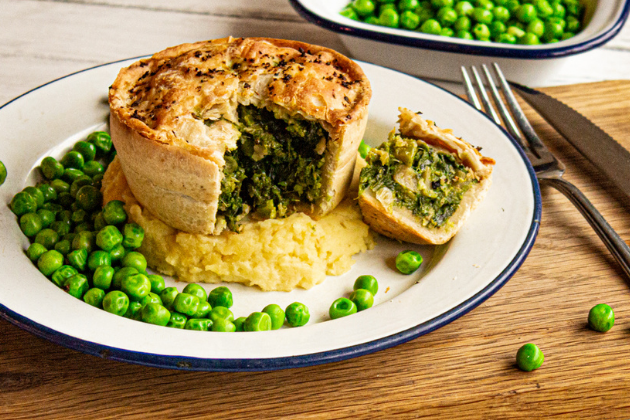 And even when pitted against tens of thousands of non-vegan fine foods in the 2020 Great Taste Awards it won the highest accolade of three gold stars.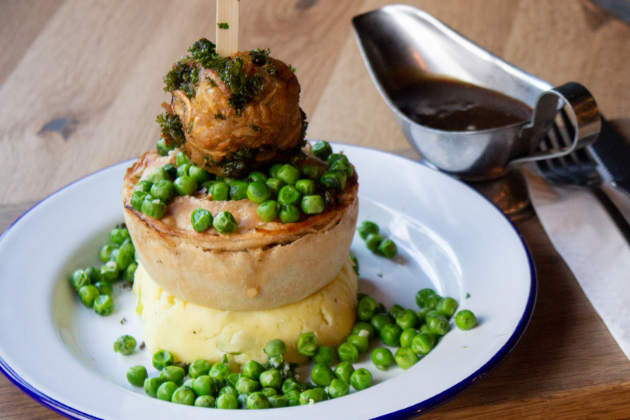 The menu also has plenty of delicious plant-based sides to transform your pie into a full-on feast. From the famous festival-inspired Mothership (your favourite pie piled high with mash, gravy, peas, 'cheese' and shallots) to the Mother Earth (mash, garden peas topped with a parsnip & kale fritter), you'll also find patties, nibbles and vegan tipples including our PM 5% lager from Freedom Brewery. Not just 5% vol, but 5% of the profits from sales go to good causes.
We're also putting on a pie-popping 50% discount offer on 17th January 2022, sign up to our VIPie list to get in on this exclusive offer.
Not near our restaurants?
You don't have to miss out. Find vegan pies in our online shop alongside plant-based Mothership Kits to make at home as well as the special edition bundle: the Moo vs. Mooless Challenge Kit; a pie feast designed to pit the Moo against its plant-based counterpart!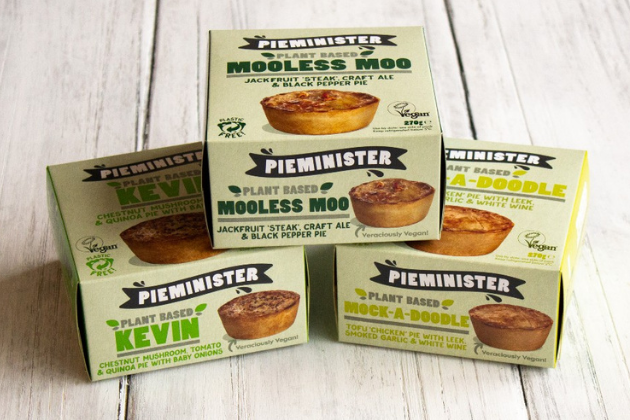 You'll also find our plant-based range nationwide through Waitrose, Ocado, Sainsbury's, Morrison's and Co-op. Our patties & pies come in plastic-free packaging and all ingredients are deforestation-free, so they're a super-convenient option for all you eco-warriors out there.