view all blog posts
Beer that's a crust above the rest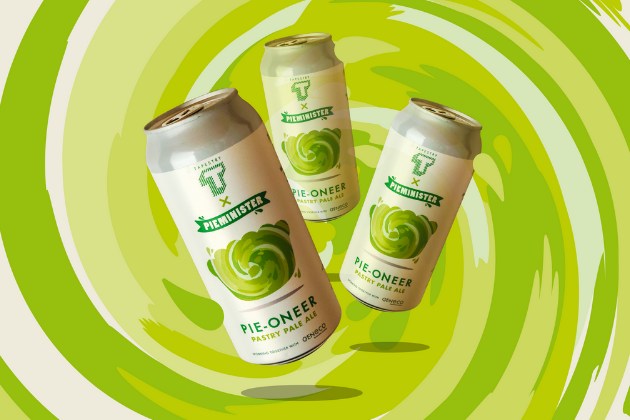 We love beer. We hate waste. So what did we do?
Made a beer with pastry off-cuts. Obviously.
We've teamed up with Tapestry Brewery and GENeco to create a carbon neutral beer from our pie crust trimmings, called, The Pie-oneer (see what we did there).
This limited edition pale ale is brewed using British hops and our signature plant-based pastry using water-efficient methods (Tapestry recycles and reuses water within the brewery) Pie-oneer is 100% vegan and unfiltered and unfined, with a naturally hazy appearance. A light and refreshing beer with subtle undertones of golden, crisp pastry, it's the perfect pairing for a Pieminister pie.
A PIE-ONEERING IDEA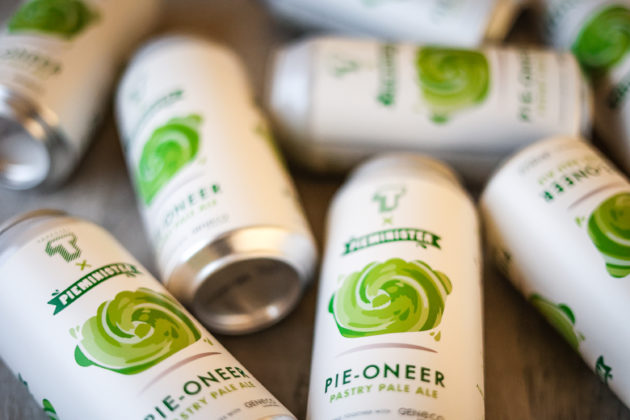 The genius idea to brew using unavoidable waste came from GENeco who have been turning Bristol's waste products into everyday resources for over a decade. By pushing the boundaries in terms of the end product, in this case beer, GENeco hopes to redefine what people class as waste. For us, getting involved with this experiment was a no-brainer in exploring new ways to raise the bar in terms of sustainability.
GENeco have helped to remove the carbon associated with beer production by using renewable energy produced by recycling inedible food waste at their Bristol Bioresources and Energy Park. The beer was transported to Pieminister's Bristol restaurants via their zero emission fleet.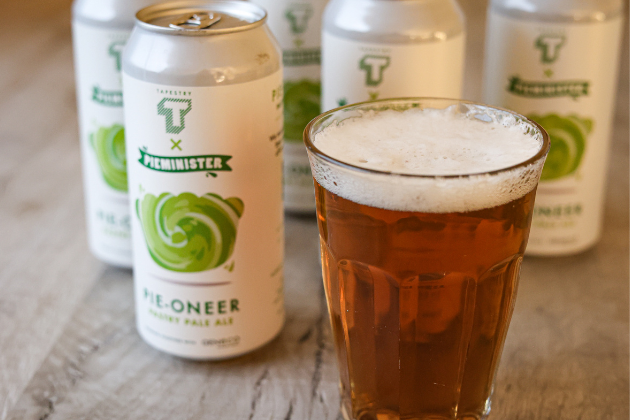 You will be able to find Pie-oneer in our Broad Quay and Stokes Croft pie places in Bristol from 7th January 2022. The best bit? 10p per beer sold will go direct to Bristol-based charity Props, which supports adults with learning difficulties achieve their full potential.
DON'T WORRY, BEER HAPPY
This beer is one of many steps we're taking to be a truly sustainable food business. By 2025, we're aiming to reduce our carbon emissions by at least 50%, becoming carbon neutral by 2023. And by late 2022 we want 100% of the waste we produce to be recycled or recovered, while also reducing all the waste generated by 30%. These are just some of the ambitious targets we've set ourselves to hit by 2025, as laid out in our Pies, Planet, People goals.