view all blog posts
Easy As Pie (Kits)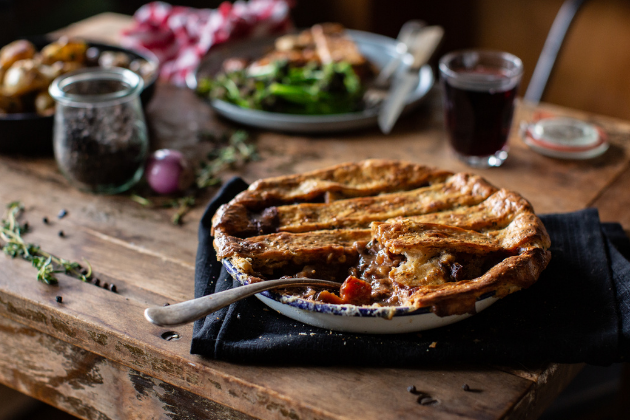 Calling all bakers.
We've been busy behind the scenes and whipped up something new for you to try…
*Drum roll please*
Introducing: Pie Chef Kits!
Our carefully crafted Pie Chef Kits include everything you need to bake a perfect pie for two – just add water, a pie dish, and an oven.
Take your pick from our mouth-watering recipes: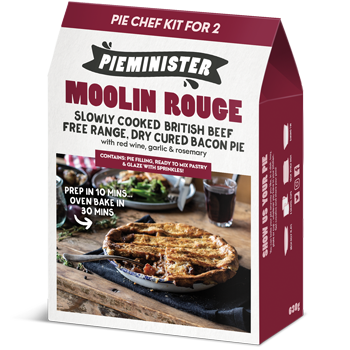 British beef & free-range bacon in a rich red wine, garlic and rosemary gravy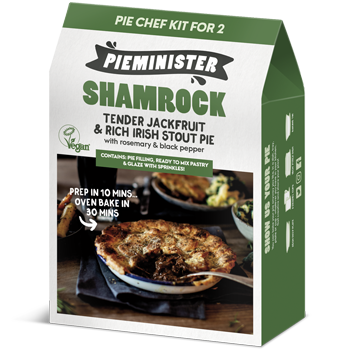 Tender jackfruit 'steak' slow-cooked in a famous Irish stout, rosemary and black pepper gravy (vg)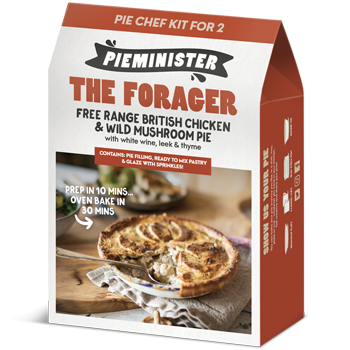 Free-range British chicken & wild mushroom in a creamy white wine and thyme sauce
The best bit? The Kits can be created in a matter of minutes in 7 simple steps. It really is easy as pie.
Each Kit makes a wholesome pie for two and includes the pie filling, pastry mix and a glaze/sprinkle mix. Plus to help you along we've compiled our top baking tips and favourite side recipes, so you can become a true pie-oneer. Still looking for inspiration? Check out our cookbook: 'A Pie For All Seasons'.
Find the full range online at Ocado and in the chilled aisles in selected Waitrose stores.
And of course, don't forget to dress the part with a Pieminister apron. It would be rude not to 😉
Want to show off your pie creations? Don't forget to tag us on socials. We'll share our faves.