view all blog posts
Try Plant Based & Pay It Back
The year might not have started as we all planned, but if there's one thing that will cheer you up, it's our mouth-watering range of plant based pies & patties.
This Veganuary we're celebrating all things plant based, from our OG vegan pie Kevin and moreish patties to our award-winning Evergreen pie and the plant based version of our best-selling classic: Mooless Moo.
Moo V Mooless
We're on a mission to encourage even the biggest meat lovers among you to give plant based a go, which is why we created Mooless Moo: a jackfruit 'steak', craft ale & black pepper pie.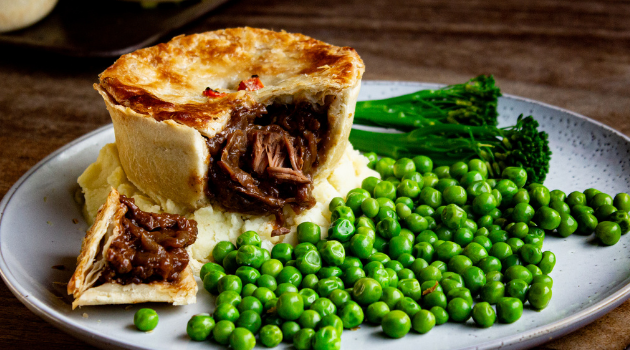 So carnivores, are you up for a taste test? We're challenging you to try the Moo & Mooless Moo side by side, to show you that plant based can be just as good. But don't take our word for it, take the taste test!
We've put together a DIY meal box, the 'Moo V Mooless Mothership Kit', so you can cook up a taste test feast in your own home.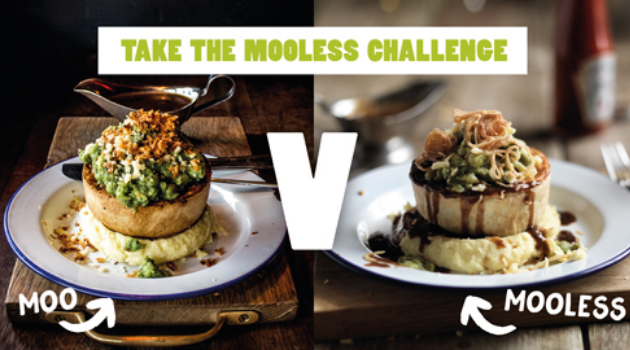 In the kit, you'll receive 2 Moo pies and 2 Mooless Moo pies, as well as everything you need to build a signature Mothership feast for 4 people: mash, minty mushy peas, vegan cheese, crispy onions & gravy.
Not only this, we're throwing in a free bottle of our own Spicy Ketchup to sweeten the deal. Don't say we don't treat you.
The Planet Pay Back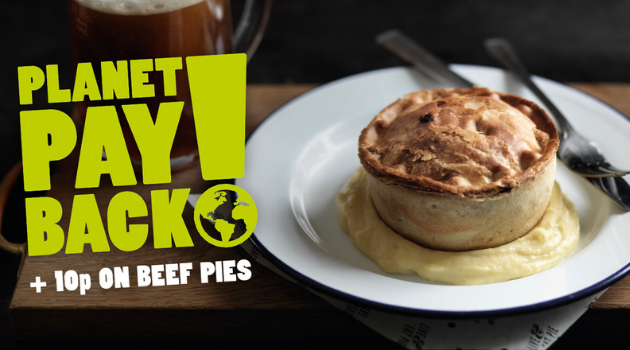 We know that the food we eat impacts the world around us, in fact, food production counts for 25% of the world's carbon emissions with beef being a huge part of the problem. As pie makers, we have a responsibility to do something about this and we want to help 'pay it back'.
Introducing… our 'Planet Pay Back' scheme. We're adding an optional 10p supplement to our menu for January, to raise awareness of the negative impacts of some ingredients (in this case beef) have on the environment.
While the predominantly grass-fed, British beef that we use does have a positive impact in terms of soil health and biodiversity, there's no denying that we still need to reduce the amount that we consume globally.
Keep an eye out for the 'Planet Pay Back' option on Deliveroo and Uber Eats.
These pennies will go towards buying & planting trees as part of our partnership with Forestry England, starting in April.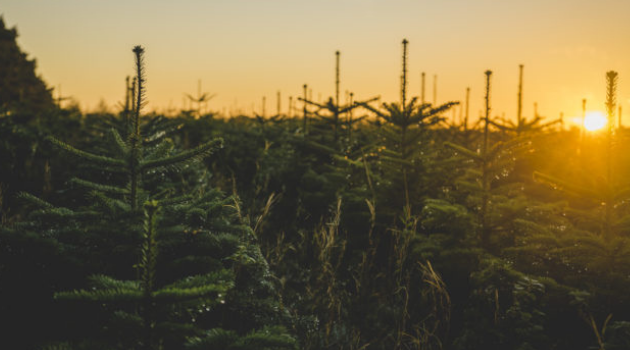 We hope this will raise awareness of beef's impact on the planet and encourage you lovely lot to try our plant based range instead!
This plan forms one of a series of goals we've pledged to reach by 2025, to help combat climate change and lead the way as a truly sustainable food business.