view all blog posts
Exeter, look into our pies
Exeter, are you ready? We're bringing good times with pies to the centre of town, right next to Exeter Central Station.
Eyes on the pies
Take your pick from any of our 22 pies. From our classic steak & ale Moo pie to our famed tomato & mushroom vegan pie, Kevin. There are also veggie & gluten-free pies too, so there really is something for everyone.
Looking for a feast?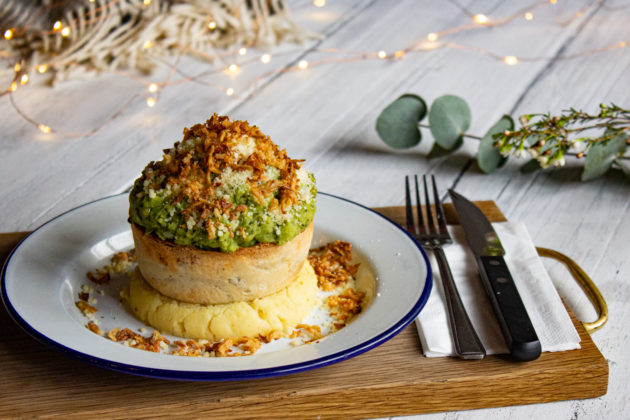 Give the iconic Mothership a go. Originally created for the fields of Glastonbury Festival back in 2004, the Mothership combines your favourite pie with a base of smooth mash potato topped with peas, our famous gravy, grated cheese and crispy shallots. And with vegan and gluten free versions of this pie feast too, no one will be leaving hungry.
Feast on festive pies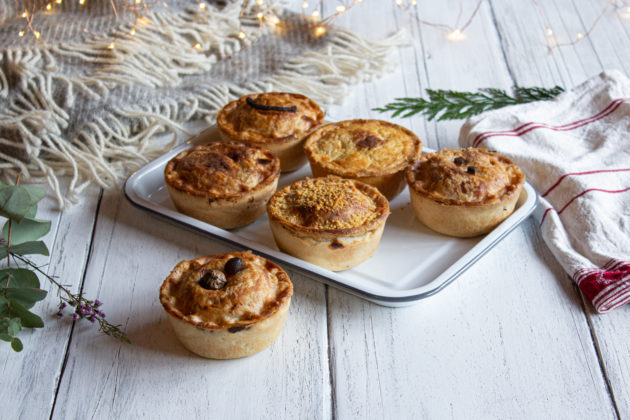 Christmas is only around the corner and there's no better way to kickstart the festive season than with Christmas pies. There are 6 seasonal specials, from the free range British turkey and ham The Cracker, to the vegan Good Elf, to the gluten free Mistle Moo, they're comfort and joy on a plate.
The patty starts here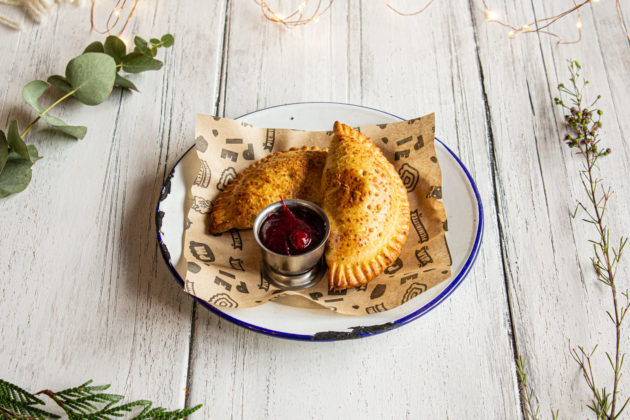 Ideal for a quick lunch or to eat on the go, our new patties will hit the spot. These pocket-sized saffron pastries packed with flavours from around the world are not to be missed.
Sundae fun day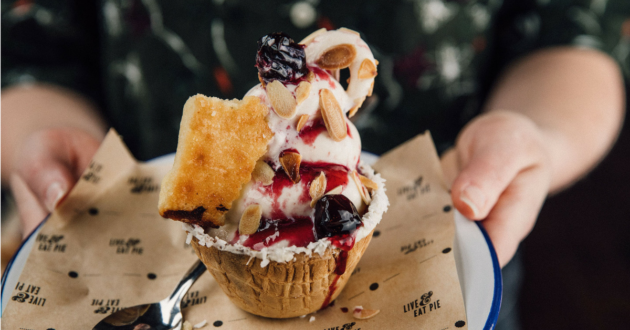 Finish your pie feast with the ultimate treat: soft serve sundaes inspired by sweet pie flavours. For the chocoholics, we've got the Mud Pie: gooey brownie & smooth chocolate ice cream. For something a little lighter, give the Apple Pie a go, vanilla soft serve with apple sauce, frangipane & salted caramel sauce. Served in waffle-cone 'pie crusts' and made with fresh British milk, they're thick, creamy and delicious.
So round up your pie-loving friends & join us for a feast. In a rush? We can box it up for you to takeaway – or even deliver it straight to your door.
Don't forget to sign up to become a VIPie for the hottest pie news, offers & a fiver off your first Pieminister pie feast.
See you there.